Large White Yorkshire Pig
The Large White pig, also known as the English Large White, is a breed of domesticated pig originating in Yorkshire. It is also fondly known as the Yorkshire pig. First recognized in 1868 and registered in 1884 this Yorkshire pig was popular around Keighley West Yorkshire for many years.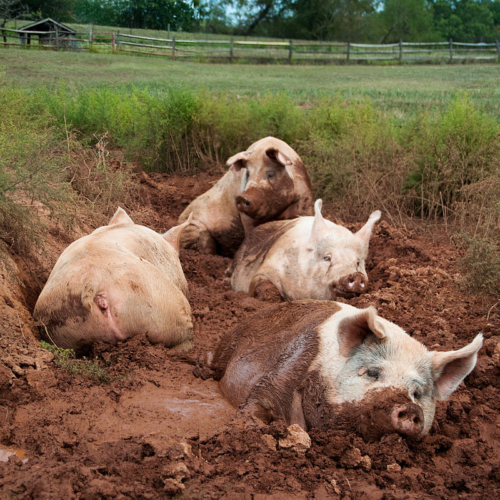 Large Whites are distinguished by their hefty bearing, erect ears, slightly dished faces, white color, pink skins, and long deep sides. They have been valued for their bacon production since the inception of the breed. As their name suggests, they are characterized by their large size.
The Large White is regarded as a rugged and hardy breed that can withstand variations in climate and other environmental factors. Their ability to cross with and improve other breeds has truly made them a factor nearly everywhere commercial swine are produced. They have been known for decades as a favorite market animal where high quality bacon and pork are sought. Their tendency to grow and not lay down excess fat have made them favorites, not only when swine are marketed at relatively light weights, but also when they are carried to heavier weights.
Large Whites are known for large litters, heavy milk production and for having excellent maternal instincts. They are not only lean and active, but are also quite sound in feet and legs. They carry their considerable length with ease and grace. Their extra height, or length of leg, helps them to remain active and have long useful lives in the breeding pen.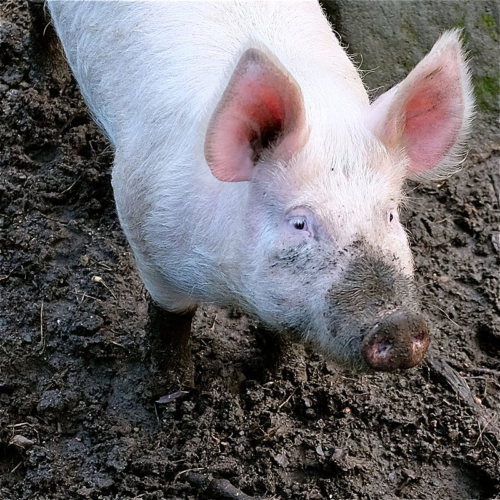 Small White or Small Yorkshire