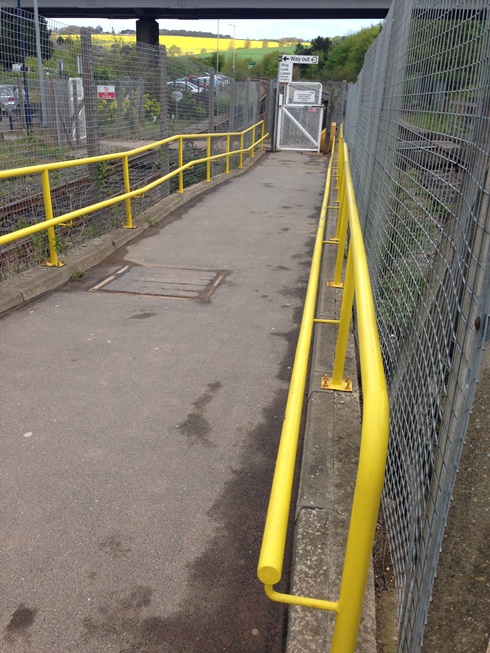 The Liverpool to Scarborough train has just dropped me at Seamer the penultimate station before the terminus – If it doesn't stop in Scarborough then it will end up in the briny. Later in the day I return via Filey and waited an hour for a return train through York and Leeds.
Teenage Behaviour or Misbehaviour
I was at the end of the platform taking the snaps. Four early teenage females were acting the goat and disturbing the only other two ladies in the waiting room/shelter.
The teenagers bragged that they had be 'thrown out of McDonald for amongst other things sticking a chip up someones nose'.
At Seamer, no doubt bolstered by earlier misdemeanor, whilst waiting for the Filey/ Bridlington train they were acting in a loud, coarse and threatening manner to the consternation of the two ladies.
One of the ladies took them to task in a professional manner by discussing what the future consequences of acting as they did. 'If they wanted to have good clothes, afford a car and expected a reasonable life style they needed to work'. She went further suggesting that they had little prospects of getting a job with the attitude and disrespect they showed.
The lady was an HR professional at a good company in York, Paragon Creative whose products for the entertainment industry should have a lot of street cred with the girls. She told them that despite wanting to recruit young people she would not employ them even if they could do the job because their conduct was wrong.
The other lady remained a bit shaken. She felt if she had been alone with the teenagers she would have been frightened.
I arrived too late on the tableau and would have been ineffective as a bloke arguing with four girls could create the wrong impression. Everyone including the girls were probably glad when they got on the Sheffield bound train and we were happy to wait for the York- Liverpool bound connection.