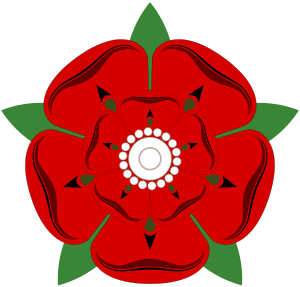 Lancashire is a county in North West England.
The emblem of Lancashire is the Red Rose of the House of Lancaster.
Lancashire towns (e.g. Oldham, Manchester, Burnley) played a key role in the industrial revolution, though 80% of the county area is classed as rural.
In 1971, before the break up of Lancashire, Lancashire had a population of 5,129,416 – the highest outside London. Post '74, boundary changes – without Manchester and Liverpool – the population is 1,171,600. (2011 census)
Lancashire did not exist in the 1086 Doomsday survey, it was one of the youngest counties to be created in the comparatively late year of 1182.
Lancashire Day is held on 27th November. In 1295, 27th Nov, Lancashire sent its first representatives to King Edward I's 'Model Parliament'.
In the 1974 boundary reforms, Lancashire lost some of its area to Cumbria, Merseyside and Greater Manchester. It was controversially given a small part of Yorkshire around Barnoldswick.
The Lancashire dialect (Lanky) has been officially recognised by authors of the English dialect. Common Lancashire dialect includes  using "tha" or "t'" (thou) and "thi" (thee) instead of "you".
For example  This is mine an' that's thine!" "Hast ta geet a fiver tha con lend me?"
The Lancashire dialect is strongest in old colliery towns, such as Wigan, Leigh and Radcliffe.
Despite many fine points, Lancashire has often struggled to escape the shadow of its more illustrious neighbour  – Yorkshire.
Transport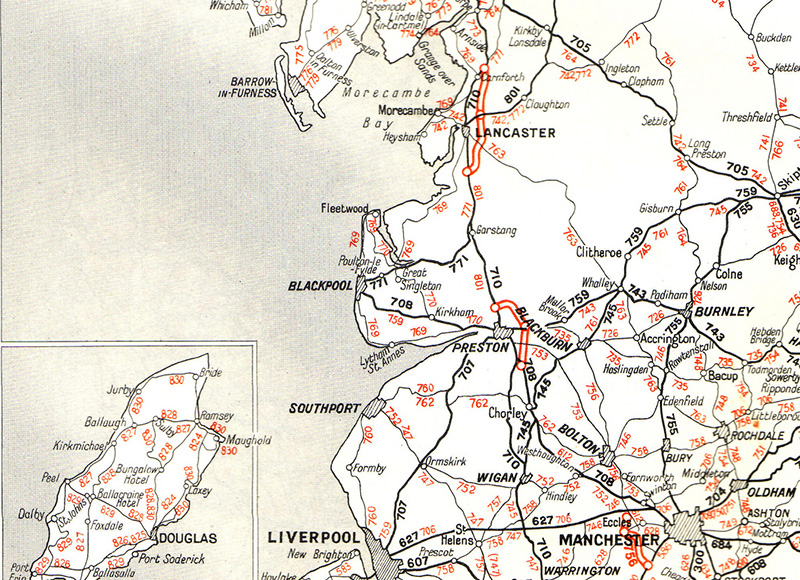 The first motorway in Britain was built as the 8.5 mile Preston bypass (opened 1958); this would become the M6 which travels from London up to Carlisle and Scotland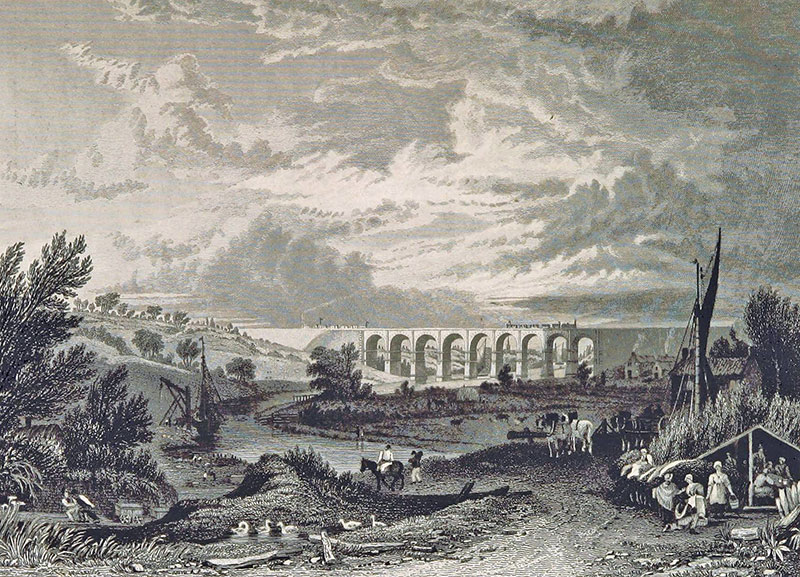 The world's first intercity railway was built by George Stephenson between Liverpool and Manchester. Opening in 1830, it was the first railway to rely on steam power, the first to have double track and the first to be properly signalled and timetabled. It heralded the age of the railways, and was a very profitable enterprise.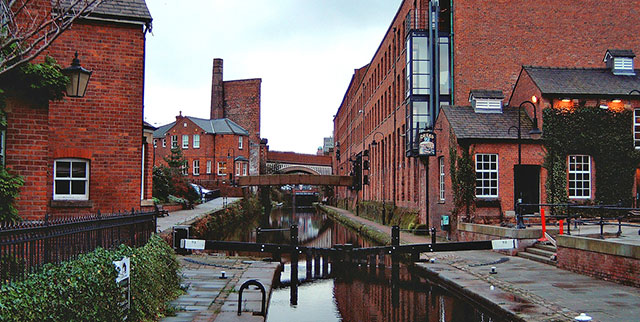 The Bridgewater canal was considered to be the first proper canal in Britain. It ran between Leigh and Manchester and later linked up with Liverpool. It included an aqueduct to cross the River Irwell. Continue reading Interesting Facts about Lancashire